Service Guarantee and Peer References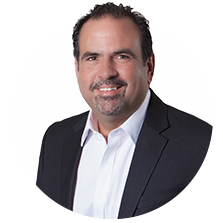 Mario M. Santiago
President and CEO
Our local team of IT professionals will keep your employees productive, allow you to bill more hours or sell more products and improve the level of service to your clients.
I guarantee that no other IT consulting firm in South Florida can beat our response time, and our high level of consistent service at a reasonable price. If my team does not "wow" you, you don't pay for the service.
Peer References

Advanced Leadership Fellow at Harvard University
I have known Mario for over ten years. I have been a member of Sabio's Board of Advisors and I deeply admire Mario's strong commitment to provide outstanding IT services to clients.
Mario is an accomplished CEO that clearly understands the risks and opportunities of his industry. He has earned his customers, employees and colleagues loyalty and respect through sound leadership skills and exemplary work ethics.
Miguel Rey
Advanced Leadership
Harvard University

I have been working with Mario and his company for several years now. I have been provided great and professional service and I strongly recommend Mario and his company to anyone that needs professional it services.
Gus Savloff
Vice President
EyeMD EMR Healthcare Systems, Inc.

I've known Mario for over 15 years. We've done quite a bit of business together. He's an entrepreneur when it comes to business. He's managed to excel throughout all these years because he provides excellent service and quality work to all his clients.
Rudy Castellanos
Consultant Security System Sales
IBM

I have worked with Mario for the last 10 years in different engagements with very good results. He takes a personal interest in all his clients and is always there when there is a problem.
Mario can hear your ideas and transform them into working realities! He is very accessible and will go out of his way to ensure satisfactory results. His company Sabio, is staffed by an excellent team of IT professionals and has business partnerships with major IT providers.
Agustin Abalo
Member of the Board of Directors
BAC Florida Bank

I have worked with Mario over a period of 4 years on a high profile project of great importance. His "out-of-the-box" thinking gave my company a chance to participate in a project that tested our skills. He stood by me and insured that we succeeded. We learned together and grew as a result. I expect in the future to call upon him to do the same as we work in complimentary spaces. He is friendly, affable and competent. I highly recommend him and his company Sabio.
Stephen Shooster
co-CEO
Global Response